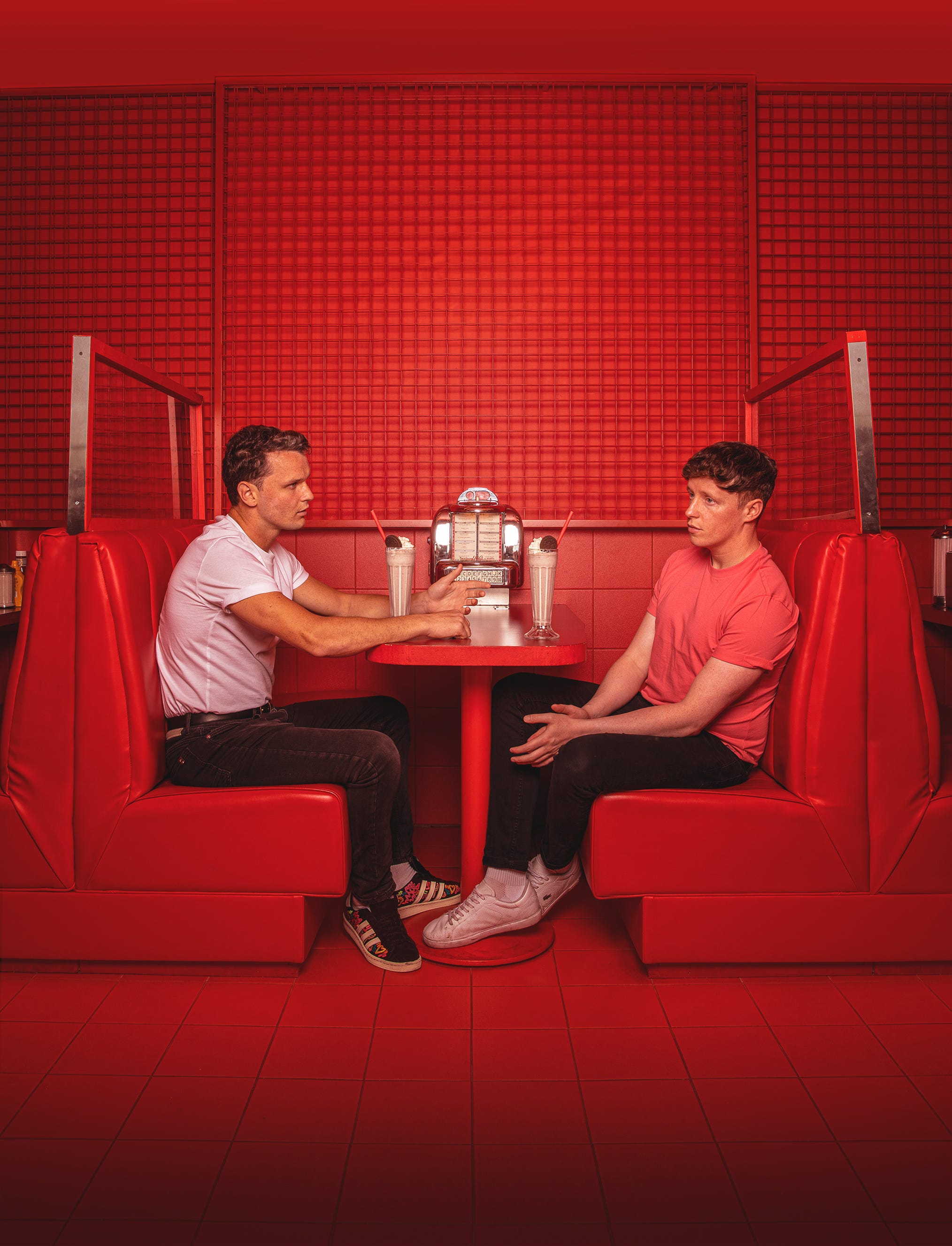 How to Tell a Secret (2022) Special Screening
Venue
Alliance Française, 1 Kildare Street, Dublin 2
Date
Tuesday December 13
18h00
Format
screening (99 mins) + Interview (45 mins max including floor questions)
The evening will consist in a viewing of How to Tell a Secret (2022, Anna Rodgers & Shaun
Dunne - 110 mins), an artistic exploring of how HIV disclosure represents the experiences of
people who are HIV positive in Ireland today.

This film on HIV disclosure represents the experiences of people who are HIV
positive in Ireland today. It features people who have never spoken publicly about their HIV
status, who are using this film as a platform to come out for the first time. Set firmly in the
now, but with respect to the past, it features an emotional tribute to The Diceman, Thom
McGinty.

Following this viewing, Robbie Lawlor (featured in the film), Zlata Filipović (producer) and
Virginie Gauthier (UCD) will be interviewed by Jean-Philippe Imbert (DCU) on today's HIV
culture in Ireland.
Zlata Filipović is a film producer and activist. She produced the short film Stand Up! for the
Stand Up! campaign created by BeLonG To. She served on the Executive Committee of
Amnesty International Ireland (2007–13) and is a founding member of NYPAW (Network of
Young People Affected by War).

Virginie Gautier runs the UCD Centre for Research in Infectious Diseases (CRID).
Her research programme focuses on the HIV molecular pathogenesis, the Host-Virus
interface and HIV Cure. She is the coordinator of a H2020 funded European
EU4HIVCURE consortium, which aims to accelerate the state of the art in HIV CURE
research in Europe.

Robbie Lawlor is an activist, a doctoral scholar at Dublin City University. He leads the way
in the fight against HIV stigma in Ireland. He is the co-founder of Access to Medicines
Ireland, and runs Poz Vibe, a podcast for People Living With HIV.

Jean-Philippe Imbert lectures in DCU in Comparative Literature and Sexuality Studies
where he runs [email protected], a sexuality-focused research cluster which focuses on the
intersectional nature of gender and sex matters.
The event happens with the support of IFI, Culture Ireland and the Arts Council.

To register go to the top of the page.